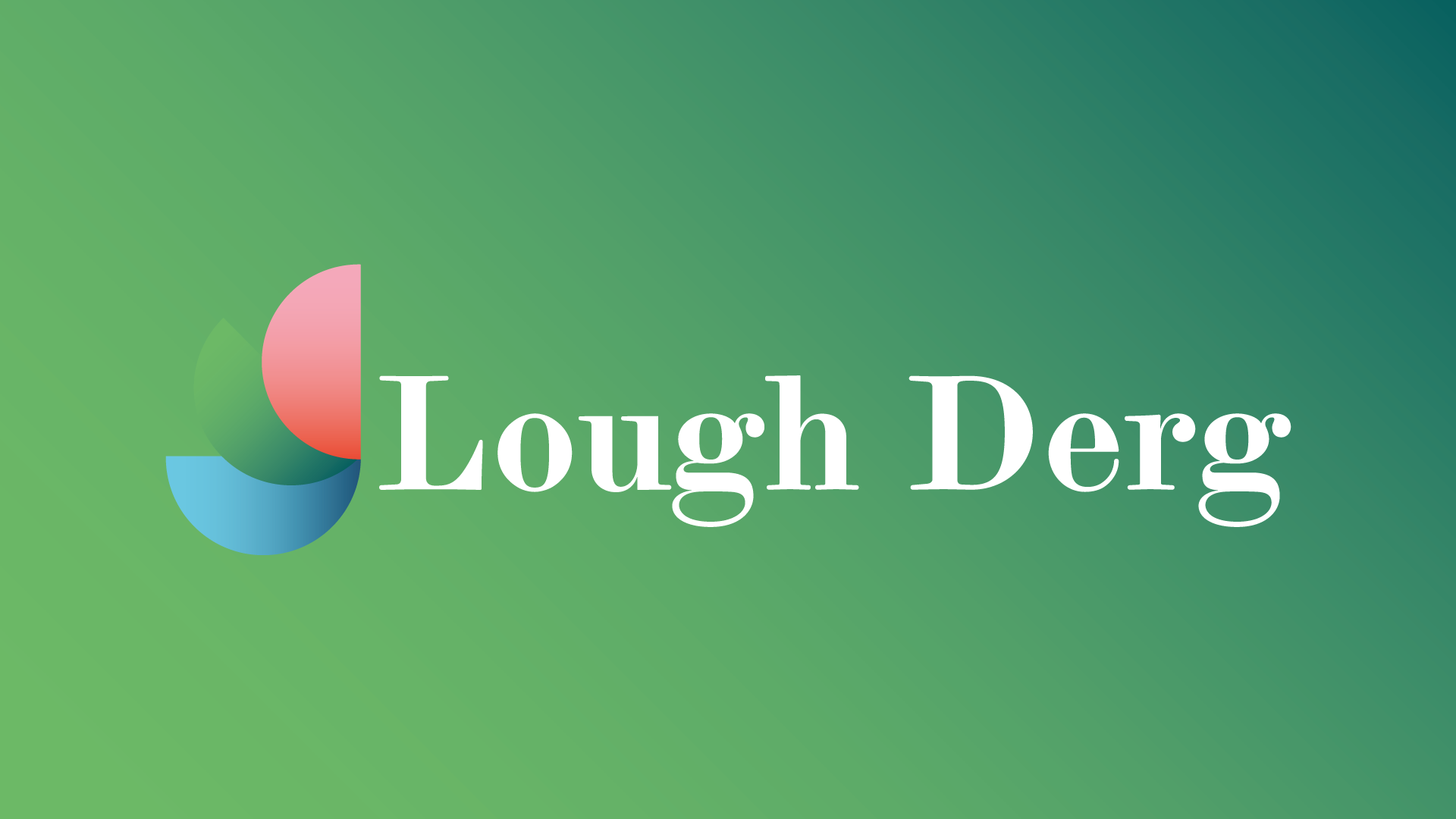 Most recently, we were asked to develop a rebrand for Lough Derg. This was achieved first of all by creating a fresh and dynamic colour palette echoing the greens of the original logo, the colours of IHH branding, the greens of the forests, fields and hills, the blues of the lake and sky and introduces reds & pink hues to emphasise shifting skies and seasons.
In conjunction to this we created brand devices. The semi-circular shape of the brandmark echoes the Flora agus Fána. This also included the creation of a locator,  a moving, curved line by amalgamating the Looped Trails and the Flow from our brandmark as a locator to illustrate journey and flow. 
We then developed a standout strapline:
Adventure Trails Legendary Tales
Where you find adventure on and off water trails with a nod to the heritage of the lake and a suggestion that all your trips there will be the stuff of legends.